Products
Get to know the entire House & Garden line of Premium Plant Nutrients and Additives
PRODUCTS
Get to know the entire House & Garden line of Premium Plant Nutrients and Additives
---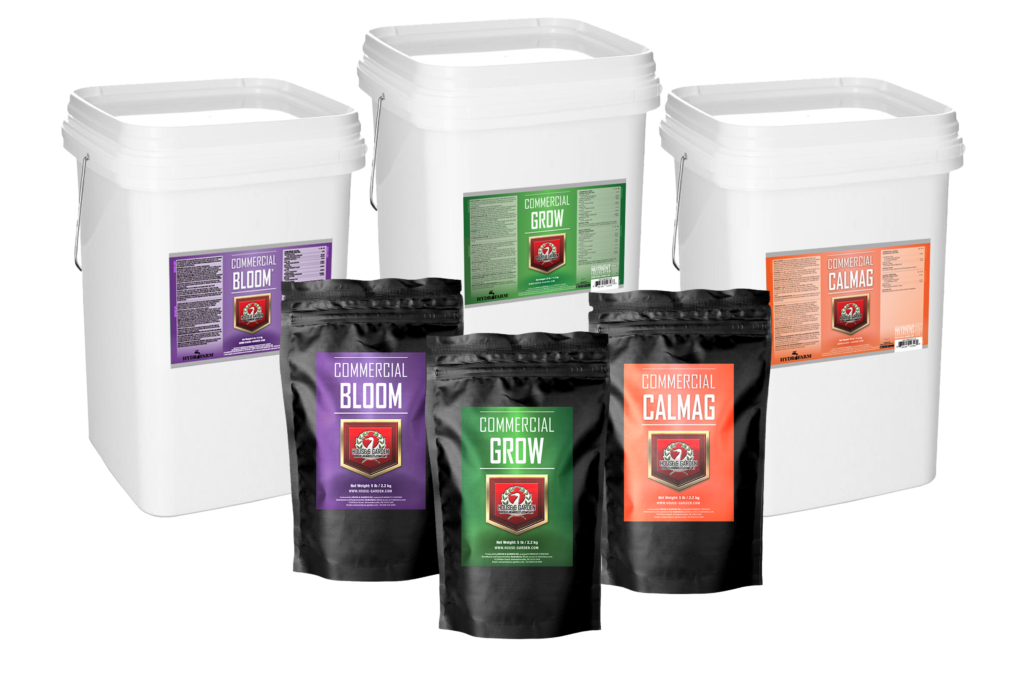 After thousands of hours of research, development, and trial runs, we have created a 3-part lineup of dry nutrients – formulated to run with living biologicals, beneficial bacteria, and more! Staying true to our commitment to quality, we set out to ensure these new products would achieve the stellar results that growers expect from H&G.
---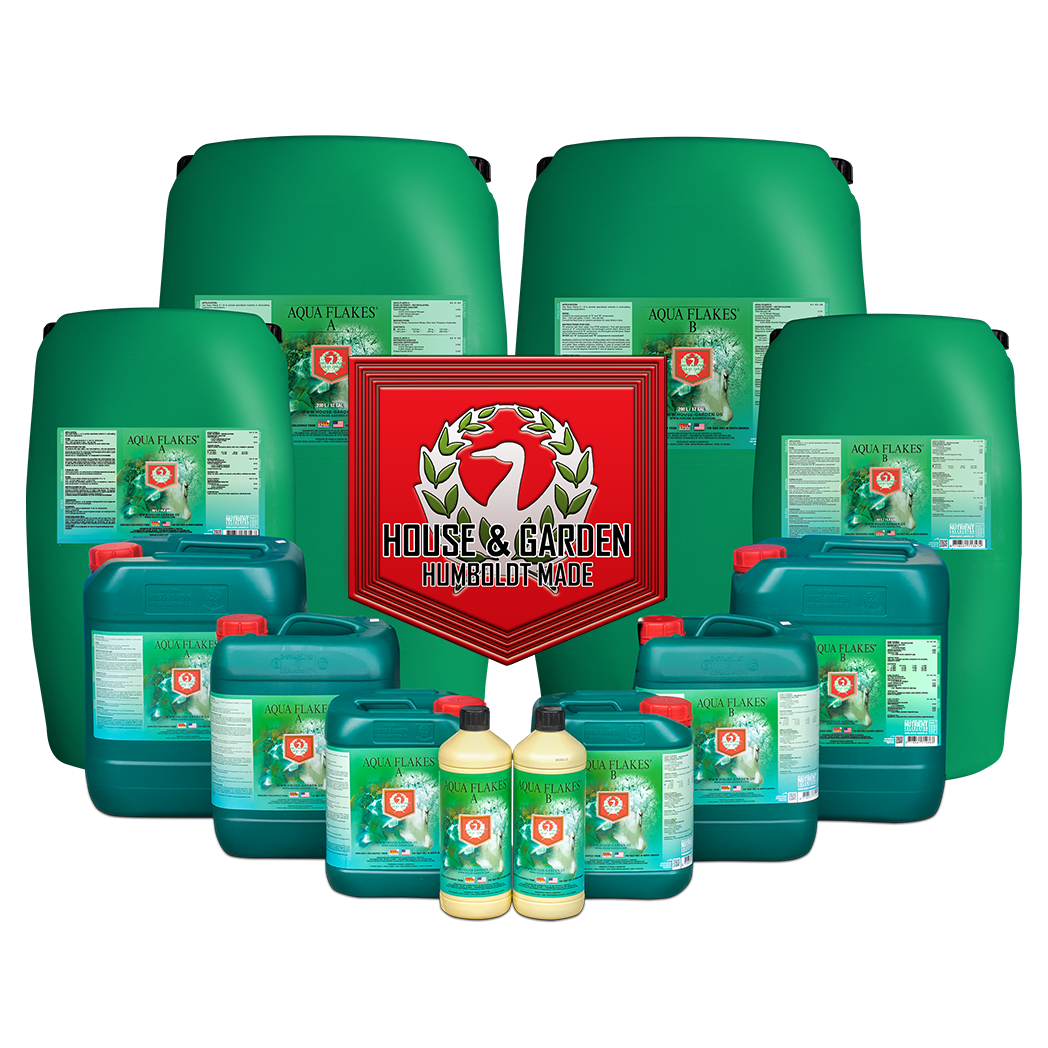 Aqua Flakes A&B provides the highest quality, fully soluble nutrients designed specifically for recirculating hydroponic applications. This low ppm base is perfect for ebb and flow, DWC, aeroponics, and any type of rockwool. Also use Aqua Flakes in inert peat mixes for best results.
---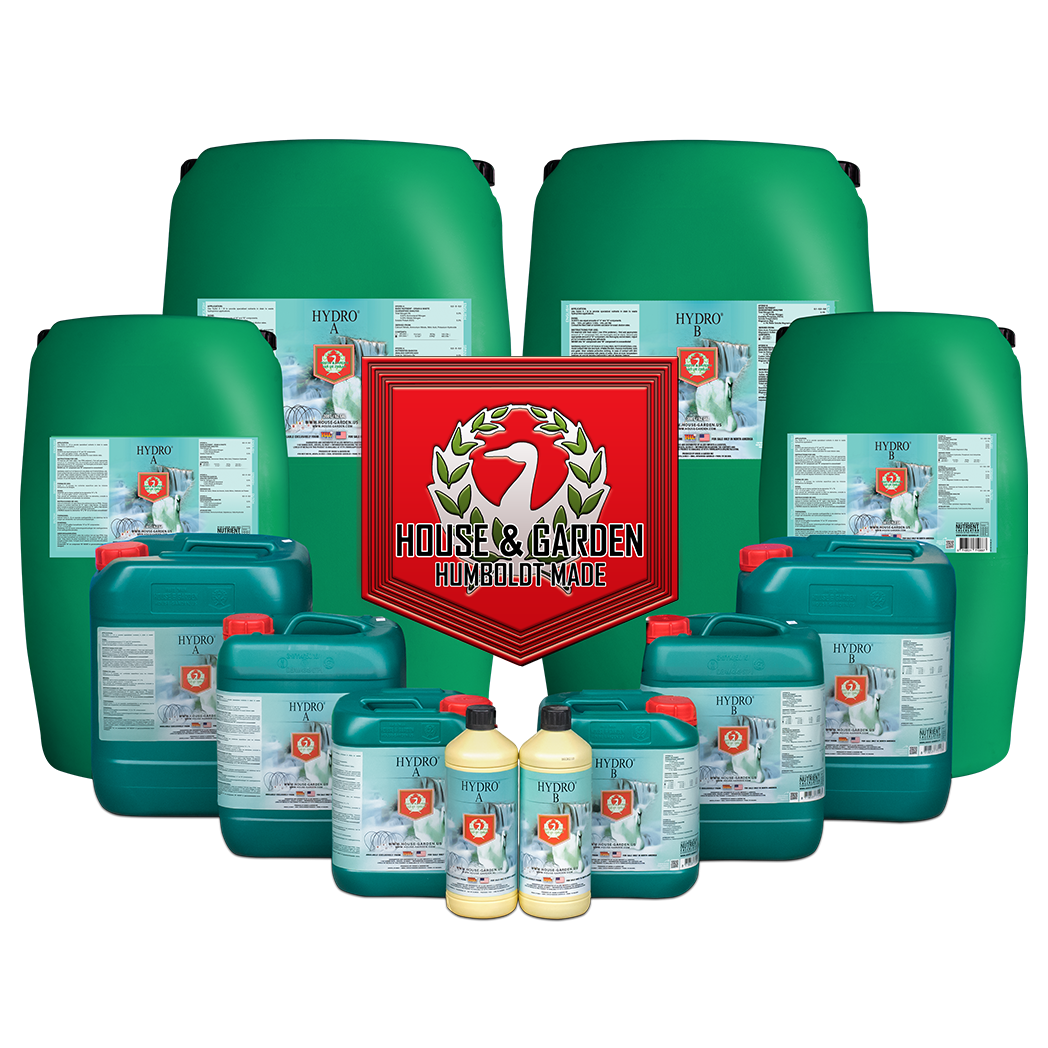 With Hydro A&B, key primary and secondary macronutrients are supplied in a balanced composition for hydroponic / inert media; specifically for drain-to-waste (DTW) systems.
---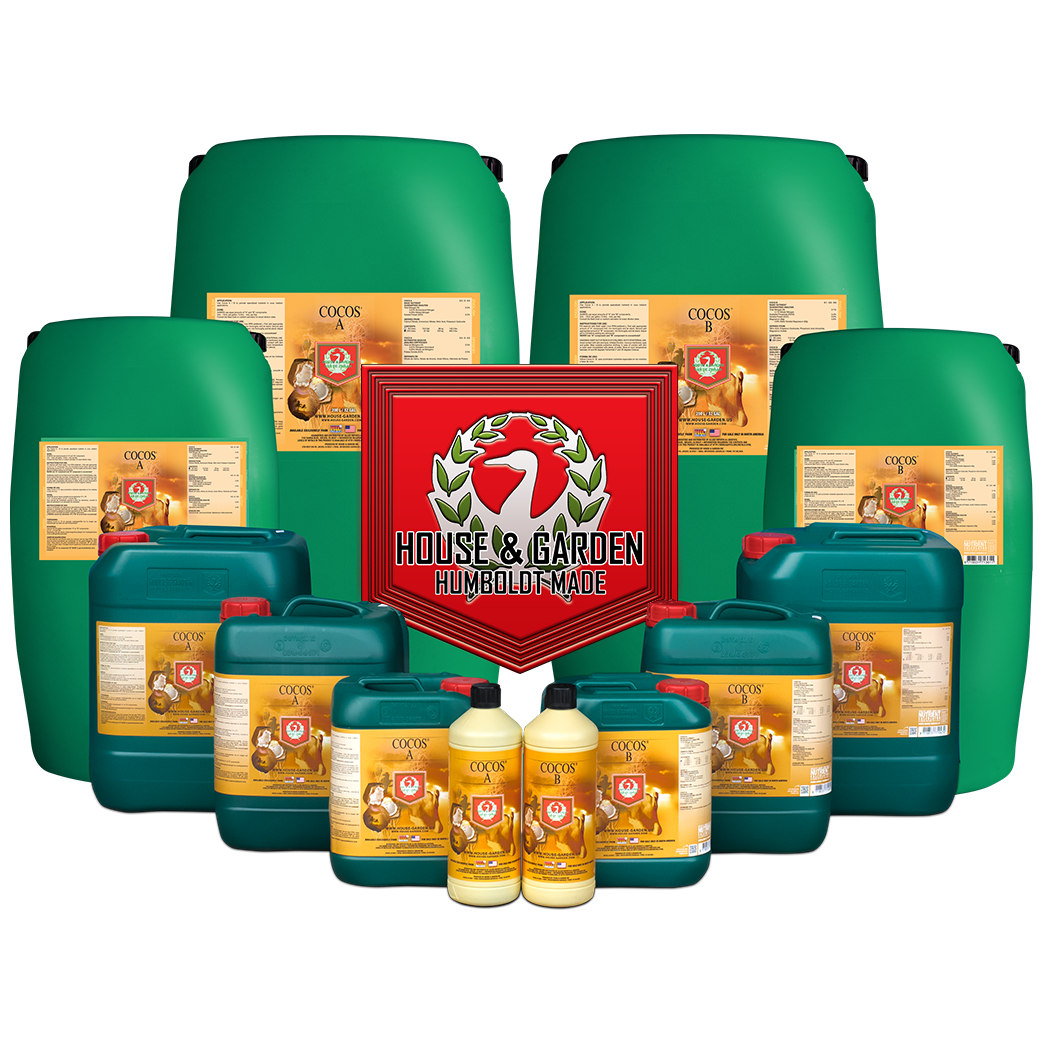 Cocos A&B is formulated to provide the perfect ratio of nutrients while taking into account the cation-exchange capacity of coir. Coco coir as a medium has unique properties that are distinct from soils and hydroponic media.
---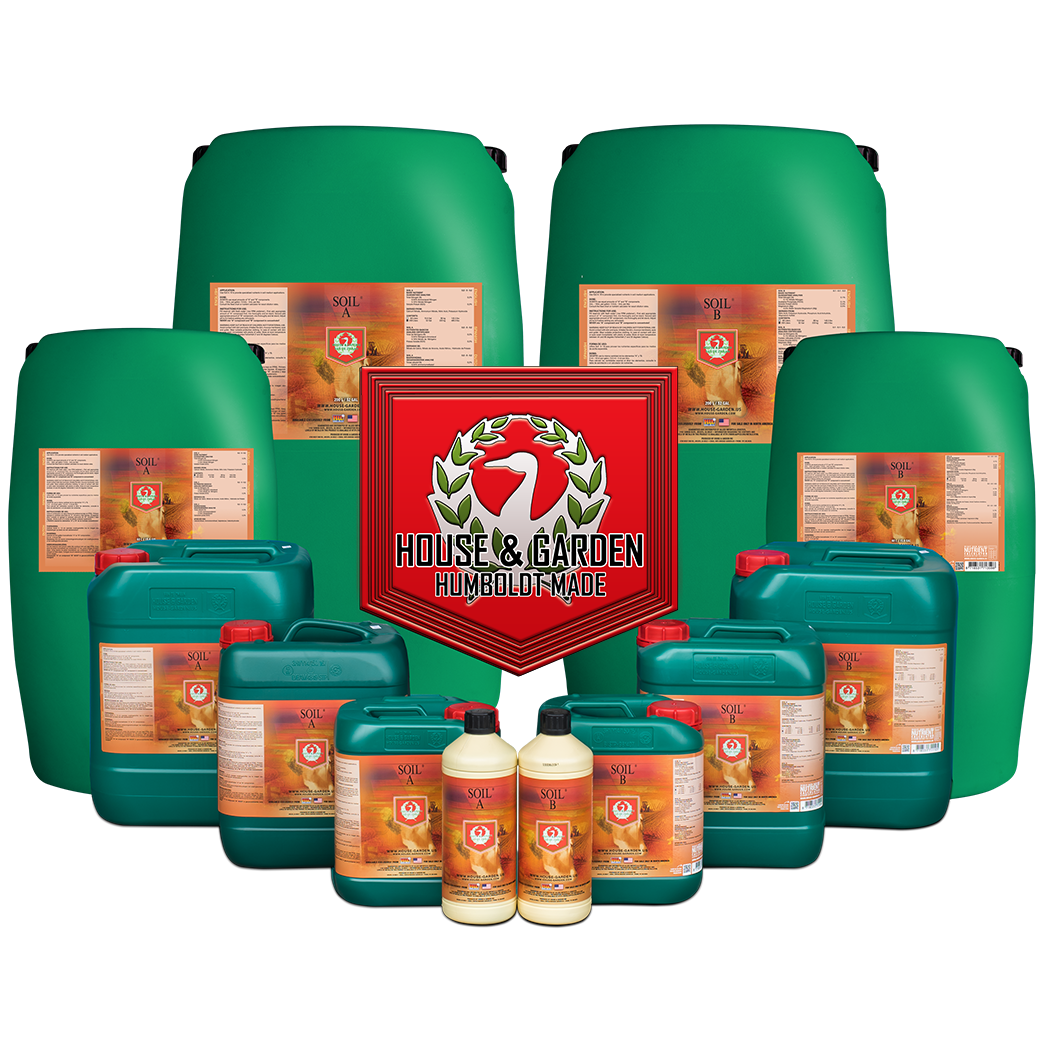 Soil A&B provides vital nutrition for enriched soils, and contains every essential nutrient, including a significant amount of magnesium.
---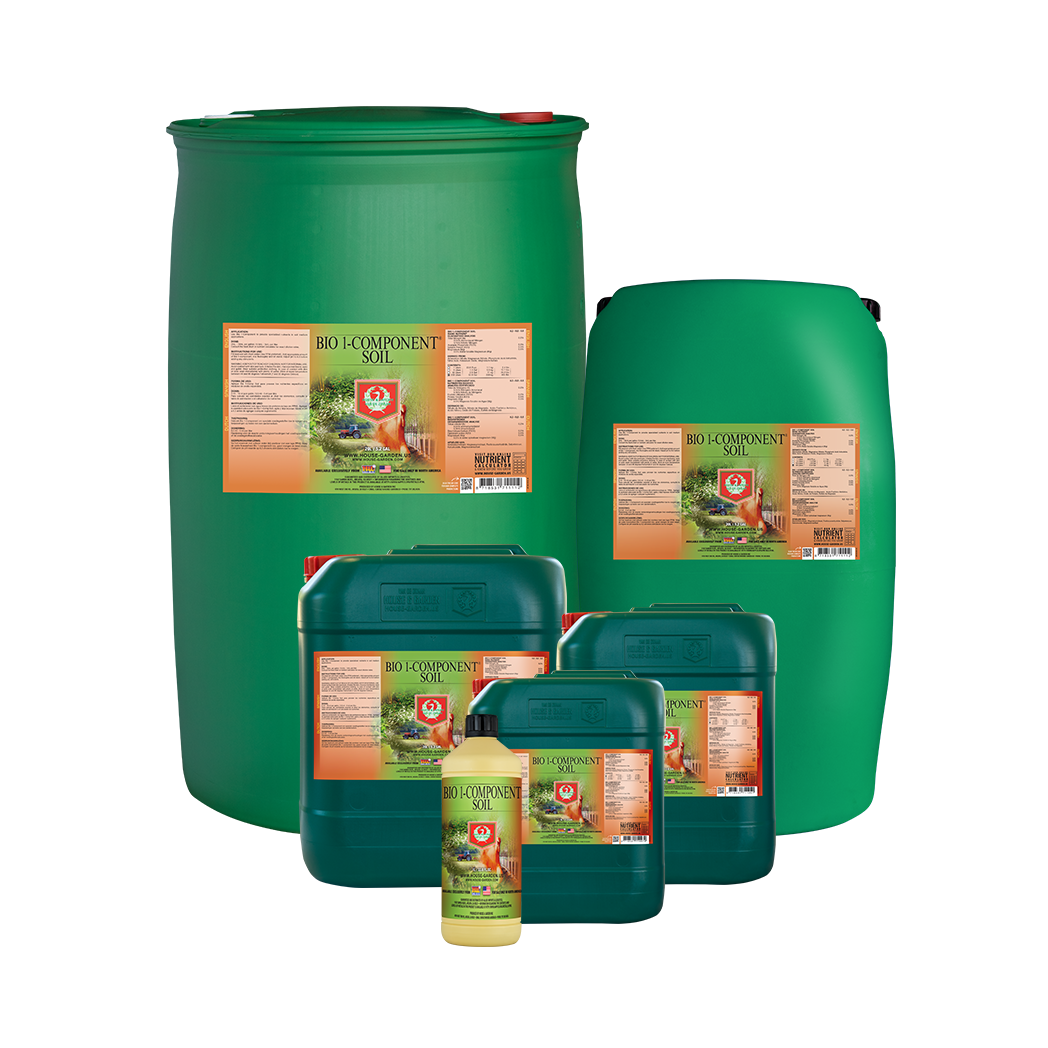 Bio 1-Component Soil enables a grower to customize the level of magnesium in their soils. Also use it for soils that are heavy in lime.
---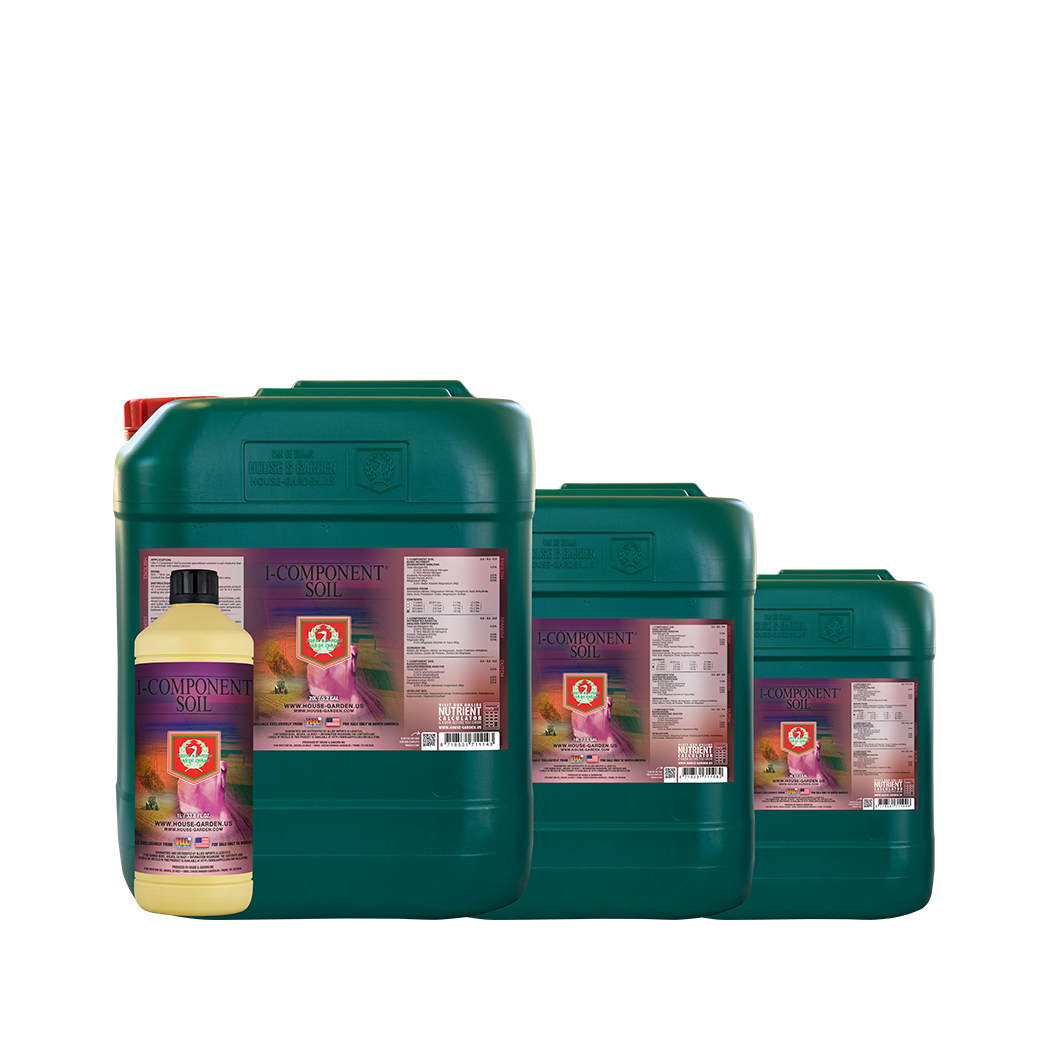 The 1-Component Soil Base nutrient is a mineral nutrition for soils that are amended with lime or another source of calcium.
---
House & Garden Coco is 100% coco coir with the lowest sodium possible in this type of medium. House & Garden Coco is buffered and repeatedly washed to achieve the lowest EC/ppm on the market.